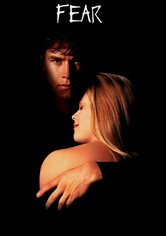 4/5
Here's what
www.netflix.com
says about it:
1996
R
97 minutes
In this dark thriller from director James Foley, 16-year-old "good girl" Nicole (Reese Witherspoon) goes to a party with her best friend and meets David (Mark Wahlberg), a good-looking, enigmatic guy from the wrong side of the tracks. The two fall hard for each other, until Nicole begins to doubt the strength of their relationship. David takes extreme measures toward Nicole and her family in a twisted attempt to win her back, but will he succeed?
My thoughts:
Good movie! Good, scary parts, alot of nervousness, blood pumping, thriller like movie!
I didn't like how they made a big deal of the dad building the house to be indestructable, but making it easy for a few young guys to bust down the doors and attack the residents. I watched it a second time, worth watching atleast once!