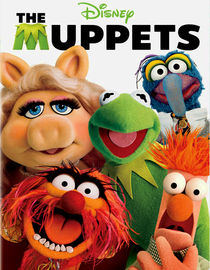 The Muppets ~ 5/5
2011 PG 103 minutes
When Kermit the Frog and the Muppets learn that their beloved theater is slated for demolition, a sympathetic human, Gary, and his puppet roommate, Walter, swoop in to help the gang put on a show and raise the $10 million they need to save the day.
My thoughts:
Great movie!! The muppets & Jim Henson have done it again :)
My kids & I absolutely loved this movie!! My husband even remembered the old theme song~! He sang it word for word!! If you have children, you'll love this movie!