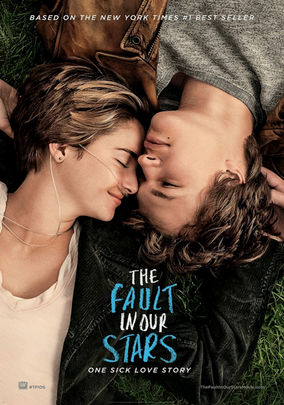 The Fault in Our Stars ~ 5/5
Teenager Hazel, who has pushed people away since her cancer diagnosis, reluctantly joins a support group, where she bonds with a boy named Gus. Together, they face the challenge of building a relationship under the shadow of terminal illness.
My review:
What a sad, inspiring story!! I really felt like the boy in the movie was encouraging the thought of living life, no matter the obstacle that gets thrown our way. What a great story, although I do recommend having a box of tissues because it's a major tear jerker!!